To achieve the highest flexibility, the Roro ship was developed.
On the weather deck containers can be transported, and with several tween decks the vessel can load cars, trailers and other wheeled machinery. The vessels are foreseen with a stern ramp, which gives the opportunity to load by driving the cargo into the vessel, and unload by driving out.
Due to the growing volumes of cars moving by sea, the demands are very high. All kinds of cars, trucks, agricultural vehicles and other vehicles need to arrive soonest possible and without damages. A series of external and internal ramps in the roro vessel, make it possible to drive the cars onto the ship and to their stowage location, and to discharge by the same method. This roll on/roll off loading and discharge resulted not only in reduced in-port time, but in greatly reduced handling damage to the cars as well.
Levaco can assist you with all the aspects of your roro cargos:
Import: we full-fill the customs formalities, and can deliver your vehicle to the receiver with specialised transport.

Export: our transport partners can pick-up all sizes of vehicles and deliver to the port.

Trans-shipment: we can transfer your cargo from one quay to another, respecting customs laws.
Our contracts with several trucking companies give you the opportunity to handle all kind of vehicles which you want to import or export on a roro vessel.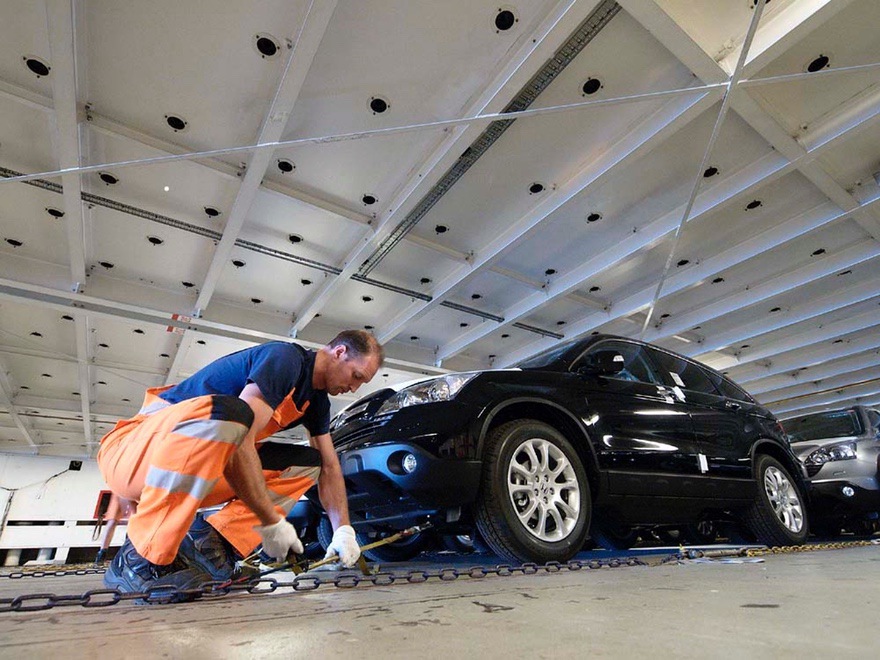 You do not have to worry about the pick-up or delivery,we can take your shipment and we will perform.